Ile de Ré Campsite
Discover Le Phare, a 4-star campsite located on Île-de-Ré. Spend time with family or friends at one of our accommodations at the foot of the dunes.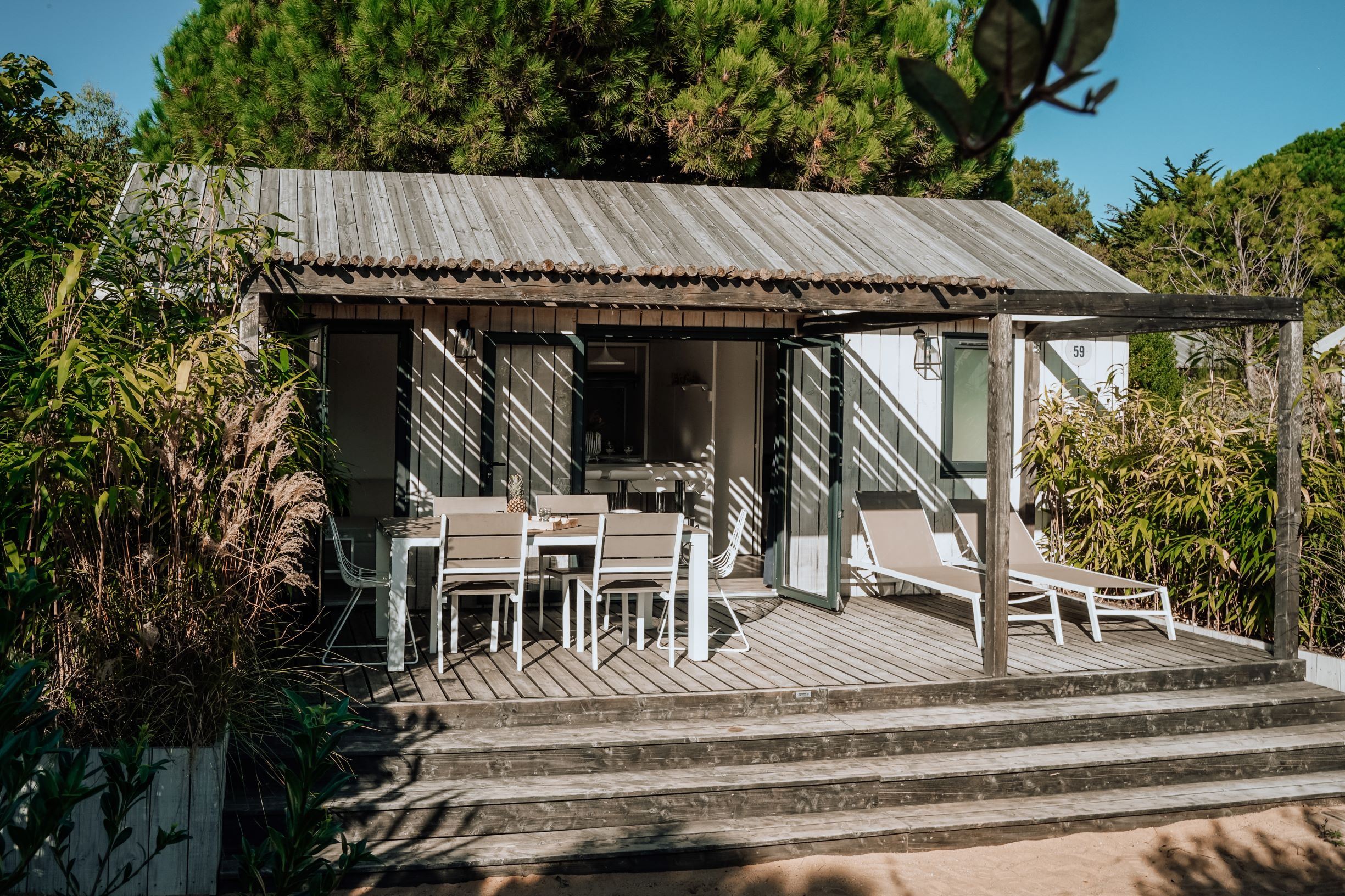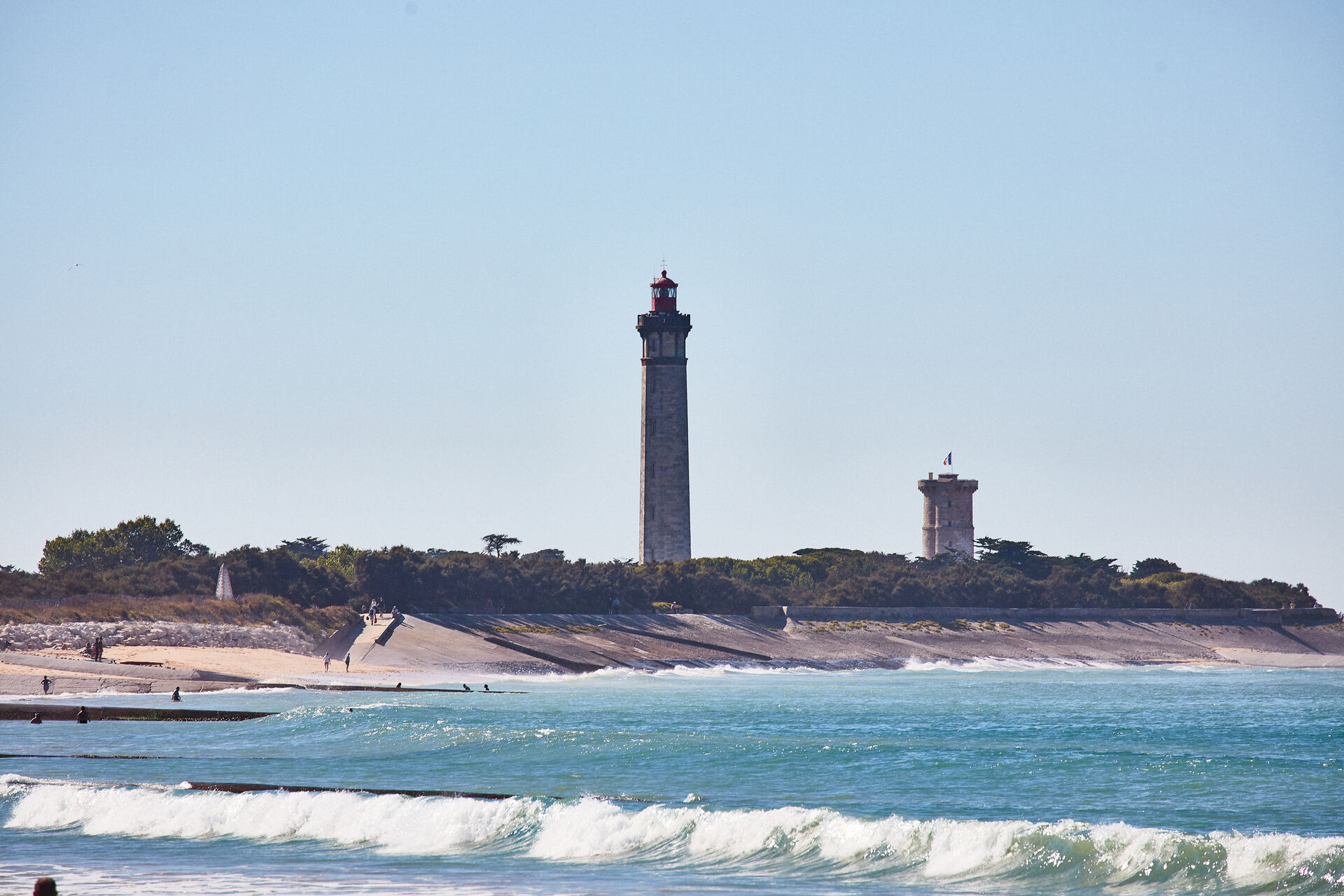 Ile de Ré campsite with swimming pool
Le Phare is a 4-star campsite on Île-de-Ré, ideally located in Les Portes-en-Ré, nestled between the sea and the salt marshes. When you stay at Le Phare, you can enjoy the fresh air and great outdoors however you choose at our 6-hectare campground where nature reigns! You can take advantage of activities and discovery tours when you stay at one of our luxury accommodations, unique on Île-de-Ré.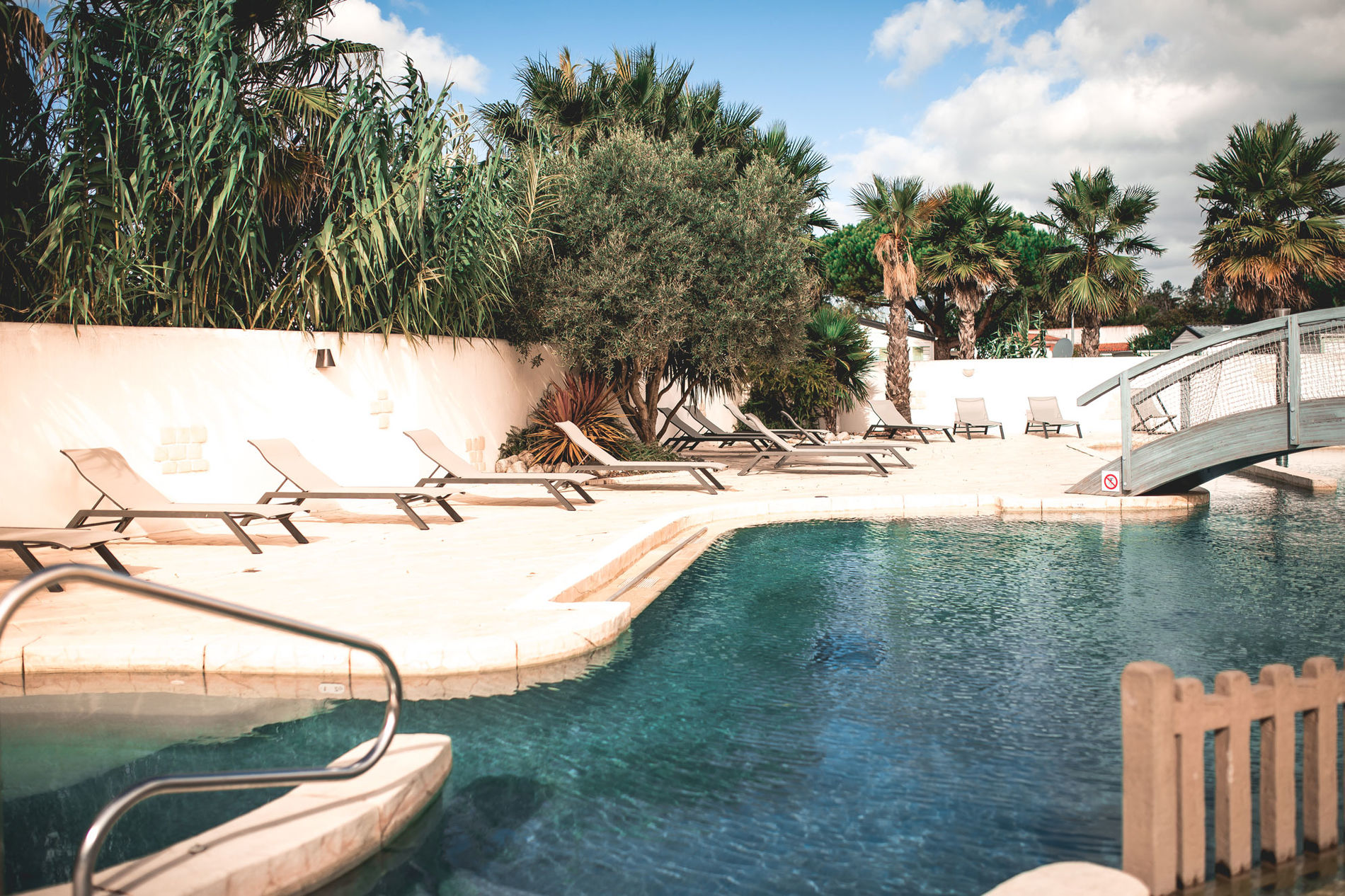 Enjoy a comfortable holiday at our campsite on Île-de-Ré with indoor and outdoor swimming pools, both heated to around 28 degrees throughout the season. 
The beach is also only 50 metres from our outdoor hotel Le Phare, where you can walk, swim or admire the beautiful scenery.
Bungalow ile de Ré
Are you looking for a rental on Île-de-Ré right near the beach? Our 4-star outdoor hotel Le Phare offers different types of accommodations depending on your preferences and needs. All our accommodations, from the premium cabin to the comfort bungalow, have everything you need for a perfect trip with your loved ones. Book your next holiday on Île-de-Ré at our establishment!
Our special offers
Make the most of your stay on Île-de-Ré with our promotions. We offer discounts depending on the length and type of your stay, from 10% to 20% off. For even more comfort, our special offers and discounts may be combined for a truly relaxing holiday!